The Leavenworth Mission needs your help!!!
Support

your hometown food pantry!!
​The Leavenworth Mission Community Store and Food Pantry, located at 123 North Broadway Street in Leavenworth. We have been proudly serving the community for the last thirteen years and continue to provide for our community. 
Thank you to our volunteers and donors that help make it all possible. Your donations

HELP TO RESTOCK FOODS

so that our

PANTRY

is always prepared to serve our clients.
With your monetary contributions, we can continue to live out our motto:
​
Giving Back to our Community.

A big thank you to Second Harvest Community for sponsoring the Leavenworth Mission Food Bank.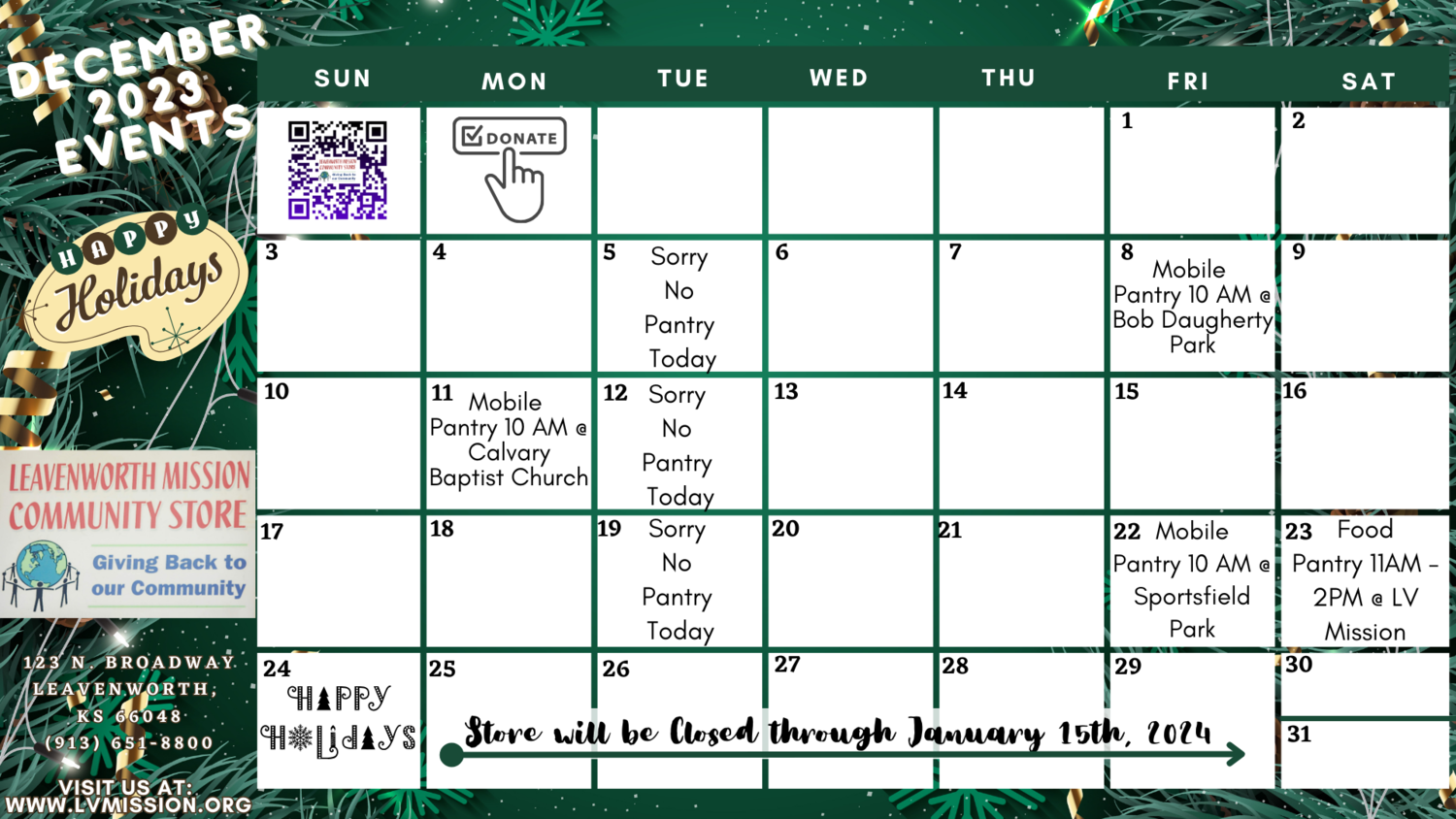 WHAT THE COMMUNITY HAS TO SAY ABOUT THE LEAVENWORTH MISSION
What the community has to say about The Leavenworth Mission
Processing video...
"It is really nice to fet help when we need it... especially now!"
Blake
Customer
"Good job! I appreciate everything!"
Franklin
Customer
"The Mission always helps us anytime we need it!"
Tiffany
Customer
"Iris is a wonderful person, so helpful! She always makes sure the community knows when and where events are happening. Such a beautiful person!"
Andrea
Customer
"Iris is very influential in the community. God love her! If it wasn't for her I couldn't feed my family."
Terri
Customer
"The Mission is great we just appreciate them so much!"
Brenda
Customer
"The Leavenworth Mission is a blessing!"
Patty
Customer
"They have saved our lives... such nice people!"
Jane
Customer
Every Donation Help Big or Small!